In my last article, I wrote about what happens when you die without a will. Now let's talk about what happens when you die with a will.
Your Appointed Executor will:
– Administer Estate According to your Will
– Apply Letter of Administration or Grant of Probate
– Distribute the Estate According to your Will
Approximate Time Until Beneficiaries Can Access Funds: Three to Six Months!
It's definitely a shorter list. Am I over-simplifying it? Of course I am but these are the facts. The process is so much smoother now that your loved ones have your will in hand. There may be other issues that may arise, like all other families; jealously, rivalry, arguments and on and on. But the fact is – there is a will and the process is clear.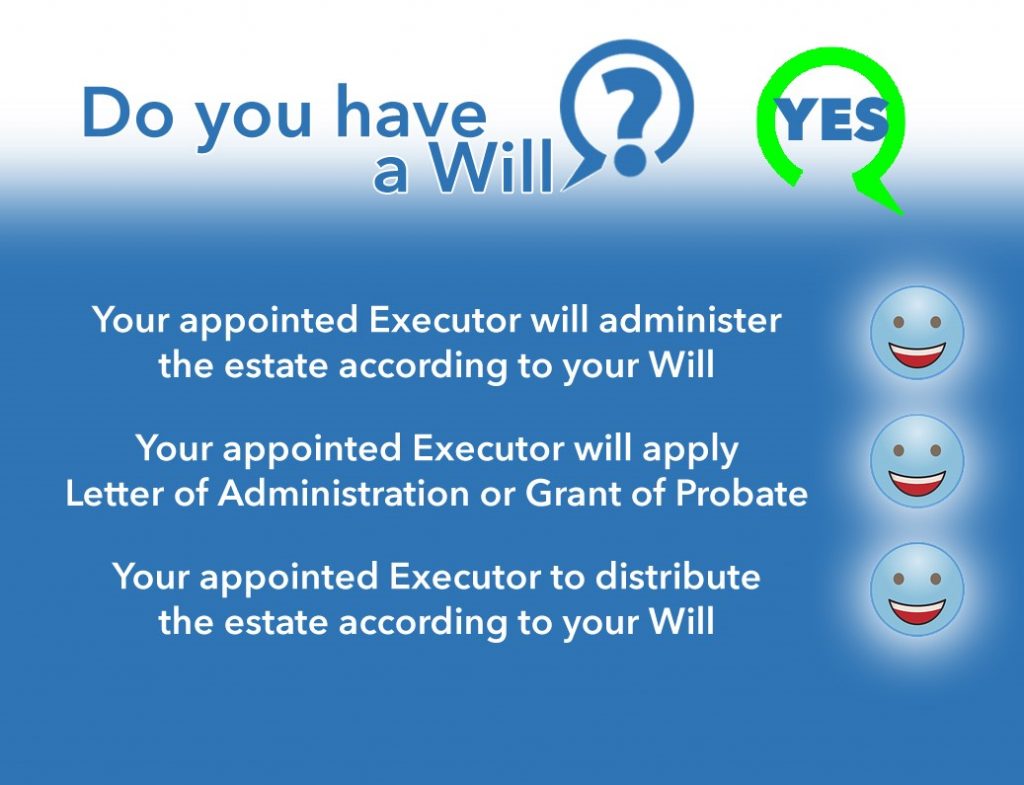 WillsMalaysia is creating awareness on the importance of writing a will and to provide an affordable alternative to all Malaysians. MyLastWill™ is a convenient, affordable and simple way to create a legal will easily and at an affordable price, all from the comfort of your home. Utilize our online wizard to innovatively create a will today! WillsMalaysia offers the most competitive prices and customizable options for all your Will and PoA documentation needs. All our products have the option to be stored in a secure physical format, to be reviewed by a lawyer, or to have unlimited updates to keep up with your busy life. No other company or lawyer beats our prices and services!
10 Reasons to Choose Us
1. A "lawyer-approved" online service
2. The most comprehensive service in the market
3. Simple step-by-step instructions
4. Uses plain and simple language, without the legal jargon
5. Online help every step of the way
6. Save hundreds of Ringgit in legal fees
7. Free-of-charge unlimited updates
8. Complies with Malaysia Wills Act 1959
9. FREE to try
10. All from the comfort of your home